Imagine feeling weightless as you relax your muscles, release tension, and experience total relaxation. A full body passive progressive muscle relaxation that will leave you feeling completely calm and relaxed.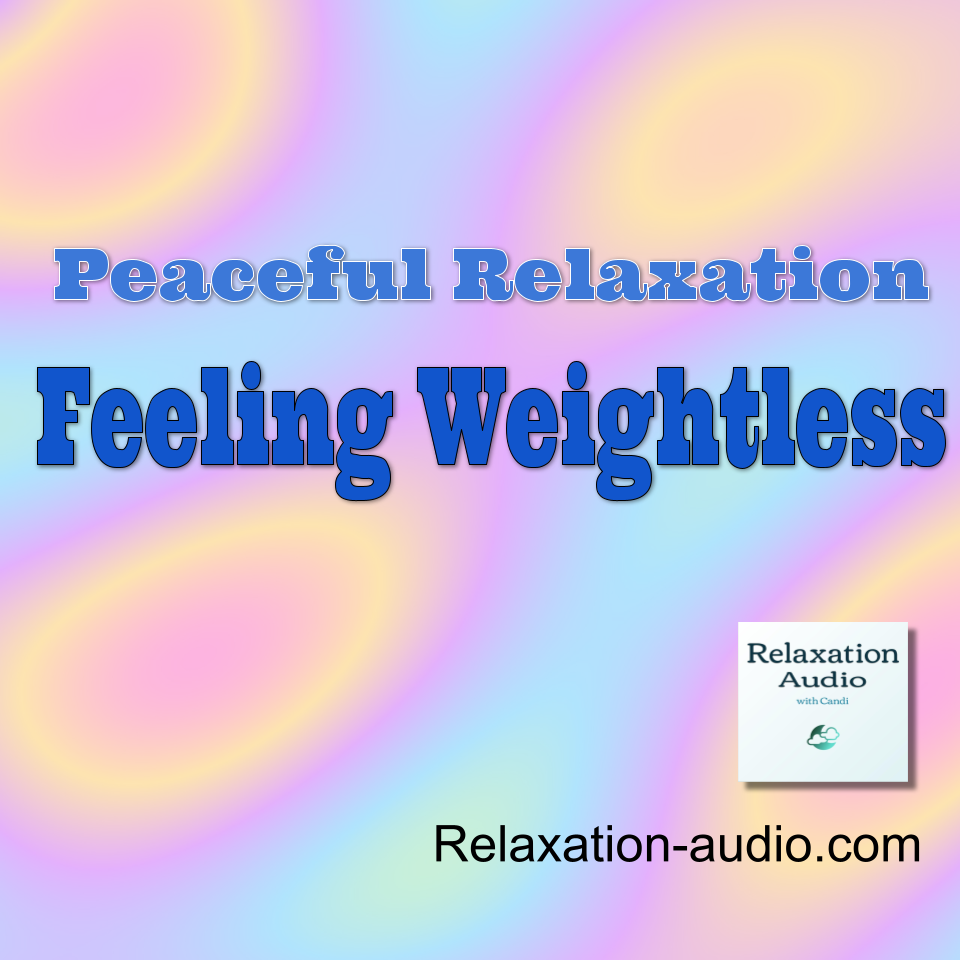 Find the Relaxation Audio with Candi podcast on iTunes, on Google Podcasts, on YouTube, at http://relaxation-audio.libsyn.com, or wherever you get podcasts.


Feeling Weightless Relaxation Script
Get ready to relax by finding a comfortable position and closing your eyes. Take a deep breath, and as you exhale, imagine letting go of tension and worries. Breathe slowly as you settle in.
Focus on your legs and feet. Notice how the muscles there are feeling. Wiggle your toes a few times, and then let your legs and feet relax. Just let them go limp. Let all tension go. Allow your legs and feet to relax completely. Loose. Free from tension. Relaxing.
(Pause)
Now concentrate on your arms and hands. Notice how your arms and hands feel. Open and close your hands a few times, and wiggle your fingers. Then allow your hands to be still. Let your arms and hands rest and go limp. Imagine all tension draining away. Picture the muscles of your arms and hands lengthening and relaxing. Allow your arms and hands to become totally loose, limp, and relaxed. 
Listen to the full relaxation script in this video.
More Passive Progressive Muscle Relaxation Scripts