This relaxation exercise is a calming sleep story that describes relaxing by the beach. Drift off to sleep as the main character narrates this relaxing story.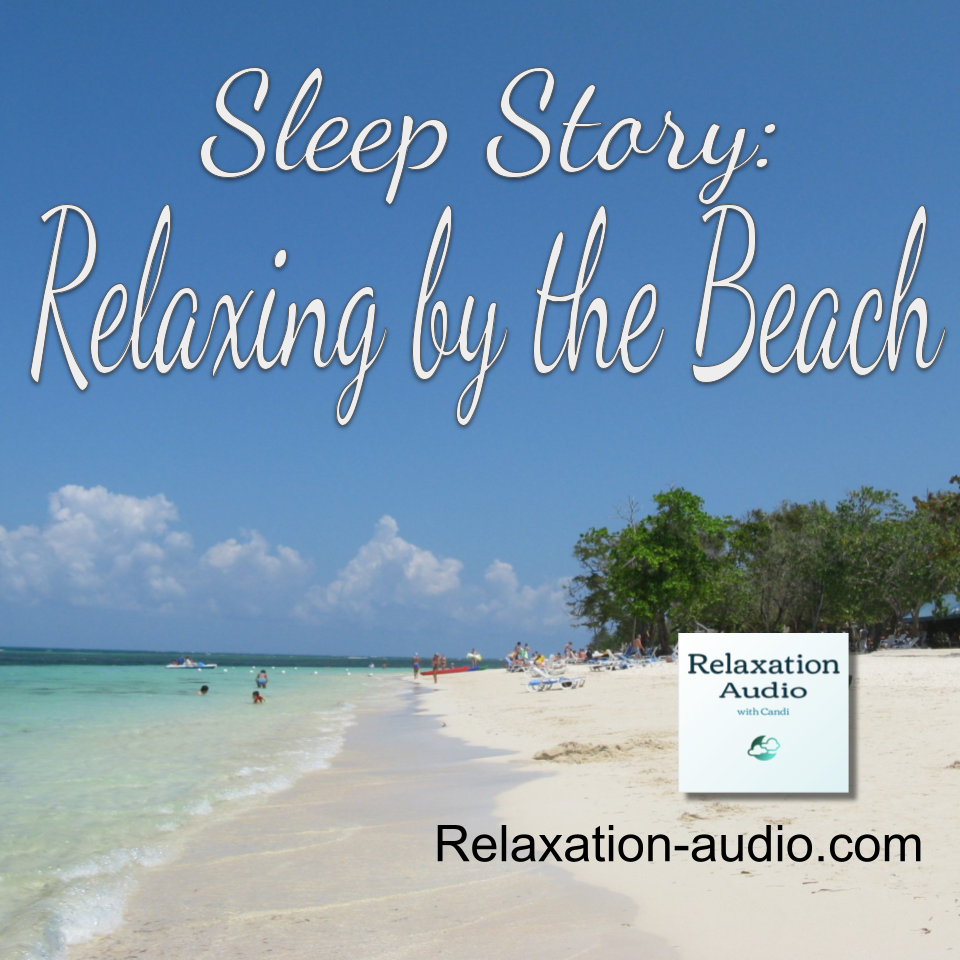 Find the Relaxation Audio with Candi podcast on iTunes, on Google Podcasts, on YouTube, at http://relaxation-audio.libsyn.com, or wherever you get podcasts.
The Sleep Story Begins
It is early morning, and I'm walking to the beach. The air is cool but already I can feel the warmth of the sunshine, even though the sun has only recently risen. There is a slight breeze.
It is so quiet. If I stop and just listen, I can hear the sound of the waves in the distance.
I'm on a little dirt path that winds through the trees. Some of them are palm trees, and others have big, round leaves. There are flowers, too. Like this one. It is a big flower. Bright pink. It is growing on a tree that is covered with flowers like this. I love to stop and smell the flowers.
(Breathes deeply)
This one has a nice, sweet scent.
As I walk, I can smell the flowers and the ocean. The air is so clean.
It isn't far to the beach. I'm almost there. Up ahead there is a little house. The cat who lives there is usually sitting by the gate next to the path in the morning. Yes. There she is. Hello, cat. She is so friendly. I always stop to pet her.
Hear the rest of the sleep story in the following video.
More Sleep Relaxation Audio