This is a long autogenic relaxation where you imagine your entire body feeling warm and heavy. Relax slowly and feel warm and peaceful, with this slow-paced, 1-hour relaxation script.
Enjoy a full hour of autogenics with this slow relaxation script. Feel deeply relaxed, and experience total body relaxation.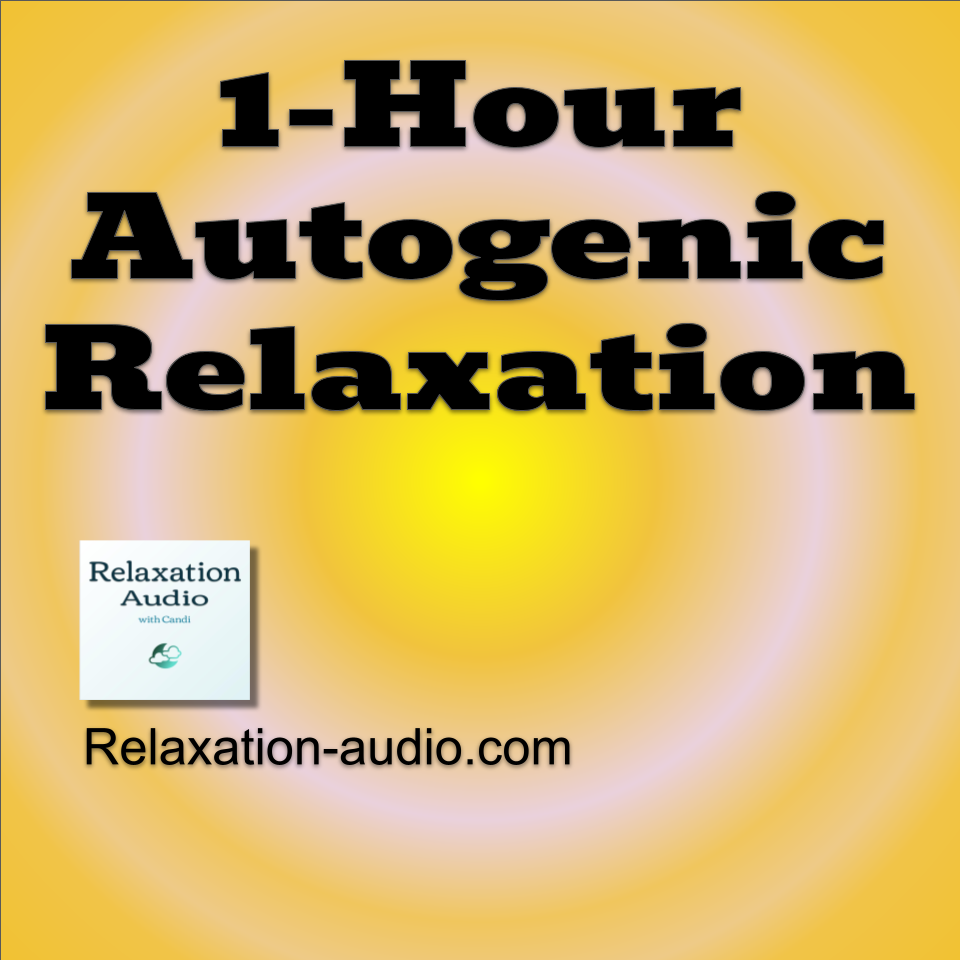 Find the Relaxation Audio with Candi podcast on iTunes, on Google Podcasts, on YouTube, at http://relaxation-audio.libsyn.com, or wherever you get podcasts.
Let's get started with the long autogenic exercise.
1-Hour Warm Autogenic Relaxation Script
Find a comfortable position. Lying down with your arms by your sides and legs straight is best. Prepare to relax by closing your eyes and taking a moment to be still.
Focus on stillness, turning your attention inward, as you lie quietly.
Imagine the feeling of lying on a warm, comfortable surface. Perhaps you could imagine lying on a sheet or blanket placed over warm sand. Imagine supportive, warm sand that is contoured to your body. The sheet or blanket is so smooth and soft. It covers the sand, providing support and softness beneath you. Imagine the warm feeling of the sand on your back.
Imagine supportive warmth beneath you. Supporting your head… neck… shoulders… back… hips. Supporting your arms and legs. The sand radiates warmth… warming your entire body. Sink down into the warmth… so relaxing and so comfortable.
The script continues in this video.
More Autogenics Exercises