A guided visualization where you imagine relaxing by the fireplace while snow falls quietly outside. Autogenic relaxation techniques help to relax the body by imagining feelings of heaviness and warmth in your hands and feet, and will leave you feeling pleasantly warm and calm. Visualization allows you to imagine a peaceful place.


Find the Relaxation Audio with Candi podcast on iTunes, on Google Podcasts, on YouTube, at http://relaxation-audio.libsyn.com, or wherever you get podcasts.
Relaxing by the Fireplace Guided Visualization Script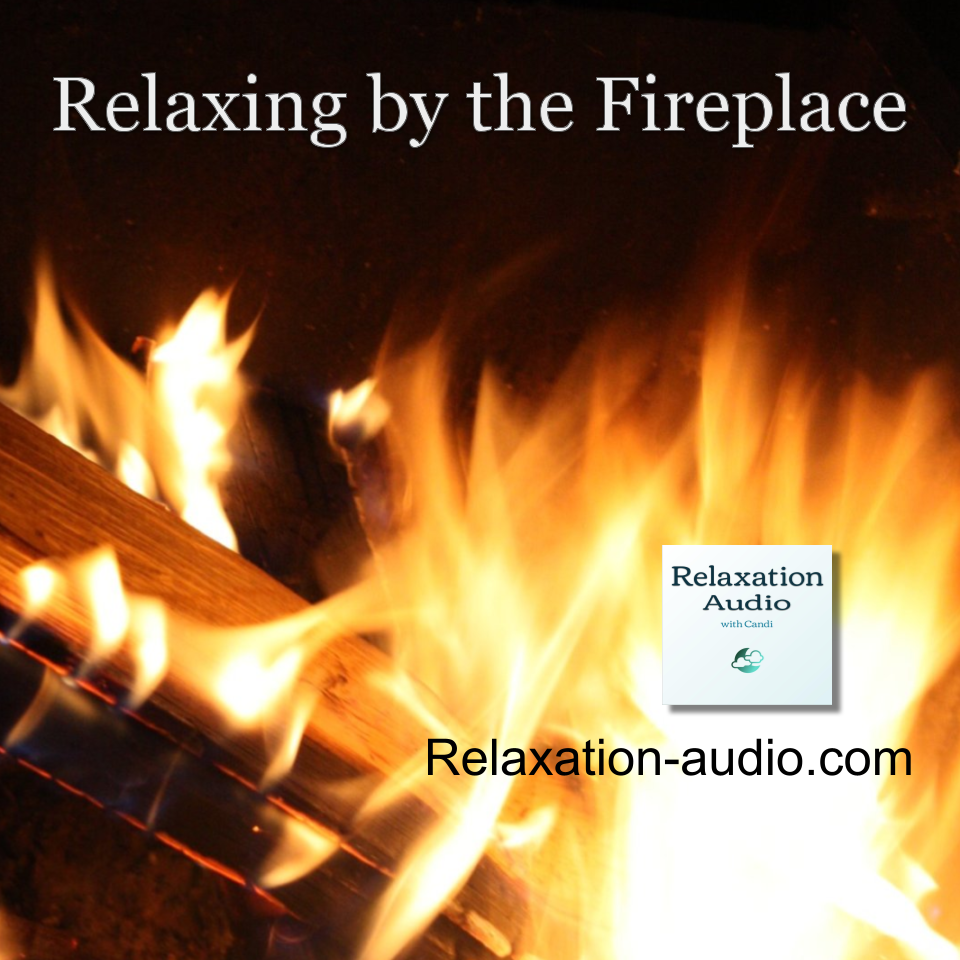 Get comfortable and close your eyes. Notice how you feel right now. Let other thoughts go, and just pay attention to this moment.
Take a deep breath, and then exhale slowly.
Breathe slowly in…and then slowly out.
Continue to breathe, paying attention to each breath for the next few moments.
(Pause)
Now imagine that you are sitting on a comfortable couch or chair, relaxing by the fireplace. Then create all the details in your mind. Imagine the gentle crackling fire. Wood slowly darkening. Warm orange flames flickering and warm, softly moving light.
What does the fireplace look like? Imagine.
Picture the room you are in. It is comfortable and cozy. Perhaps there is a window, and outside you can see big snowflakes floating lazily down.
It is so quiet. The only sound is the cheerful crackling fire. It is as if the snow has created peaceful silence and tranquility as it falls slowly, soundlessly.
Imagine the couch or chair where you are reclining. Relaxing by the fireplace is so comfortable. Soon, you may feel like you are sinking into the soft, supportive surface. And so, picture yourself there, wrapped in a soft blanket, settling in and relaxing.
Imagine the warmth coming from the fireplace. It feels so good. Now allow the warmth to relax you… melting away any tension.
Imagine moving your feet closer to the fireplace and feeling the warmth on the soles of your feet. Then picture your feet becoming warmer… and warmer. So pleasantly warm. As your feet become warmer, picture them relaxing and becoming heavy. Now imagine this pleasant feeling of heaviness in your feet. Finally, let your feet become totally relaxed as you luxuriate in the steady warmth from the fireplace.
Picture a feeling of relaxation in your feet. It is so nice and heavy and loose. Then imagine the feeling of relaxation spreading up to your ankles… to your legs. So nice and relaxed. Now allow your legs and feet to go limp. Then let go of all tension. Let your muscles loosen… unwinding… relaxing.
(Script continues in the following video).
More Guided Visualization Scripts