Do you want to relax but don't always have the time? This relaxation on the go takes less than 5 minutes, so you can relax on a quick break. 
If you want to relax but just have a few minutes available, do relaxation on the go. It is quick and easy. You can use some quick relaxation techniques to reduce muscle tension and decrease anxiety without having to spend a long time doing a more in-depth relaxation exercise.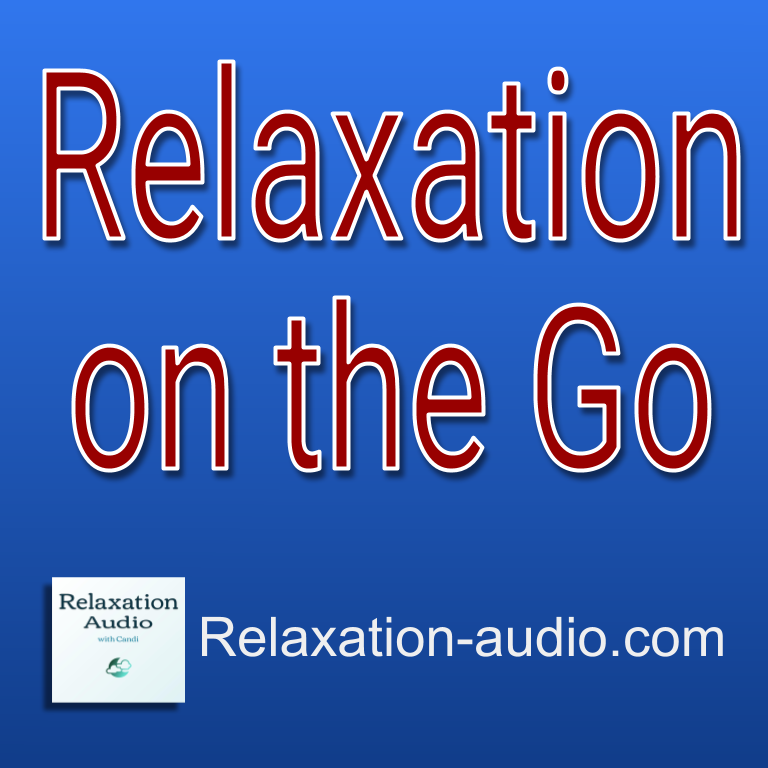 This exercise takes less than 5 minutes, so you can relax on a quick break. You can even do this relaxation exercise at a desk in a cubicle, and on one will think you are behaving oddly.
Let's start!
Relaxation On The Go Script
The first thing to do is take a deep breath through your nose. Let your body expand, all the way down to your core, as the air enters. Breathe out slowly through your mouth. Breathe quietly as the air gently leaves your body. Take another breath… and concentrate only on breathing. Feel the movement of your body as it expands and contracts with each breath.
Now take 5 slow breaths, breathing in through your nose, and out through your mouth – that's one.
Breathe in again…and out…two.
Inhale…exhale…three.
In…and out…four.
One more time breathe slowly in…and slowly out.
Good. Keep breathing slowly. Let each breath relax you.
Now relax your shoulder muscles.
Now you can relax your muscles in the shoulder area. This is a common area where tension can build up, and by relaxing your shoulders, your whole body becomes more relaxed.
Lower your shoulders. Let your arms become limp. No tension. Let the muscles in your shoulders feel like they are melting and softening. Becoming so relaxed. Continue to breathe. Let any worries slip away for just a moment. Right now, for this short break, all you need to do is relax.
Let your mind focus only on your breathing and on your relaxed muscles. Breathe. Imagine that every breath you take relaxes you more…it is as if you can breathe in a feeling of relaxation…and breathe out any feelings of tension. Imagine tension leaving your body every time you exhale. Leaving your muscles relaxed…loose.
Imagine your hands becoming warm and heavy as you relax…with your hands so relaxed. Just let go…allowing tension to leave. A wonderful feeling of calm and mental clarity grows as you relax. Well done.
That's it! Do this quick relaxation on the go any time when you need to step back, take a break, and relax.
Listen to Relaxation on the Go in the video below.
Looking for more relaxation audio? Maybe a longer and more in-depth relaxation exercise? Check out the most recent Relaxation Audio with Candi podcast episodes here.