Do you have 5 minutes to relax? Relax your muscles with this quick 5-minute progressive muscle relaxation.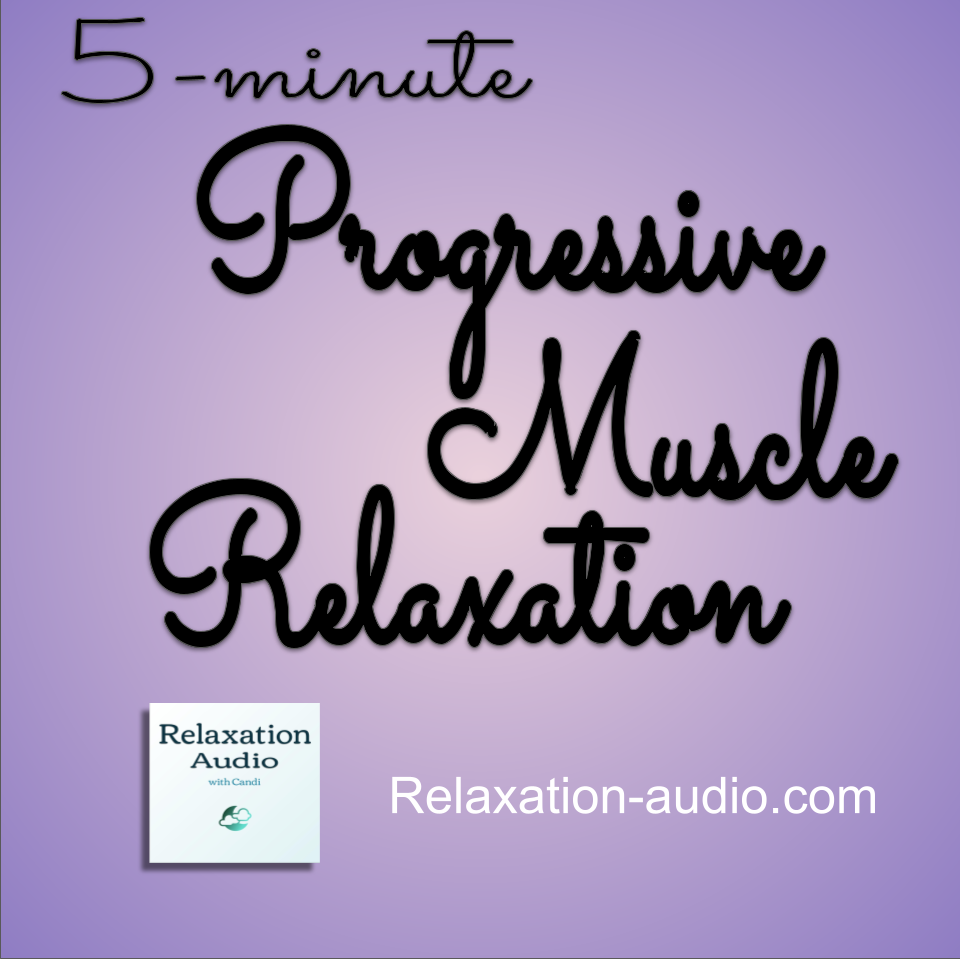 Find the Relaxation Audio with Candi podcast on iTunes, on Google Podcasts, on YouTube, at http://relaxation-audio.libsyn.com, or wherever you get podcasts.
This PMR exercise involves tensing and relaxing muscle groups to quickly release muscle tension and leave you feeling more relaxed. A great way to relax if you just have 5 minutes to spare.
When you do this quick progressive muscle relaxation exercise, remember to avoid any movements that cause discomfort. Only tighten muscles to the point that you can feel tension. If it is uncomfortable to move an area, simply think about relaxing that area instead of tensing it first.
The 5-minute progressive muscle relaxation begins now.
5-Minute Progressive Muscle Relaxation Script
Begin with your hands and arms. Bend your elbows. Tighten your hands into fists and squeeze. Hold, squeezing tightly. Now release. Straighten your arms. Open your hands and wiggle your fingers, and then relax your hand and arm muscles. Notice the difference between tension and relaxation.
Now tighten your feet and legs. Curl your toes and tighten all the muscles of your feet, lower legs, and upper legs. Hold this tension. Feel the muscles wanting to relax, but continue to hold the tension for a moment more. Now relax. Allow the muscles of your feet and legs to become limp, loose, and relaxed. Notice how your muscles feel when they are relaxed.
Concentrate on your back now. Arch back slightly, and carefully tense the muscles of your back. Be gentle, just tensing so that you can feel the muscles engage. Bring your shoulder blades together toward your spine. Hold this tightness in your back muscles for a moment, and now release. Return to a neutral position. Relax your back muscles. Pay attention to the difference between tension and relaxation. See how relaxation feels different.
(Continued)
The 5-minute progressive muscle relaxation continues in the video.
More Progressive Muscle Relaxation Scripts