If you're feeling down, this relaxation for improving mood may help you feel more positive. After a few minutes of aerobic activity, relax with a quick visualization exercise.
This exercise includes marching on the spot, squats, and squat jumps. As with all physical activity, you may want to consult with your healthcare professional to make sure this exercise is safe for you. Listen to your body, and avoid any movements that are uncomfortable.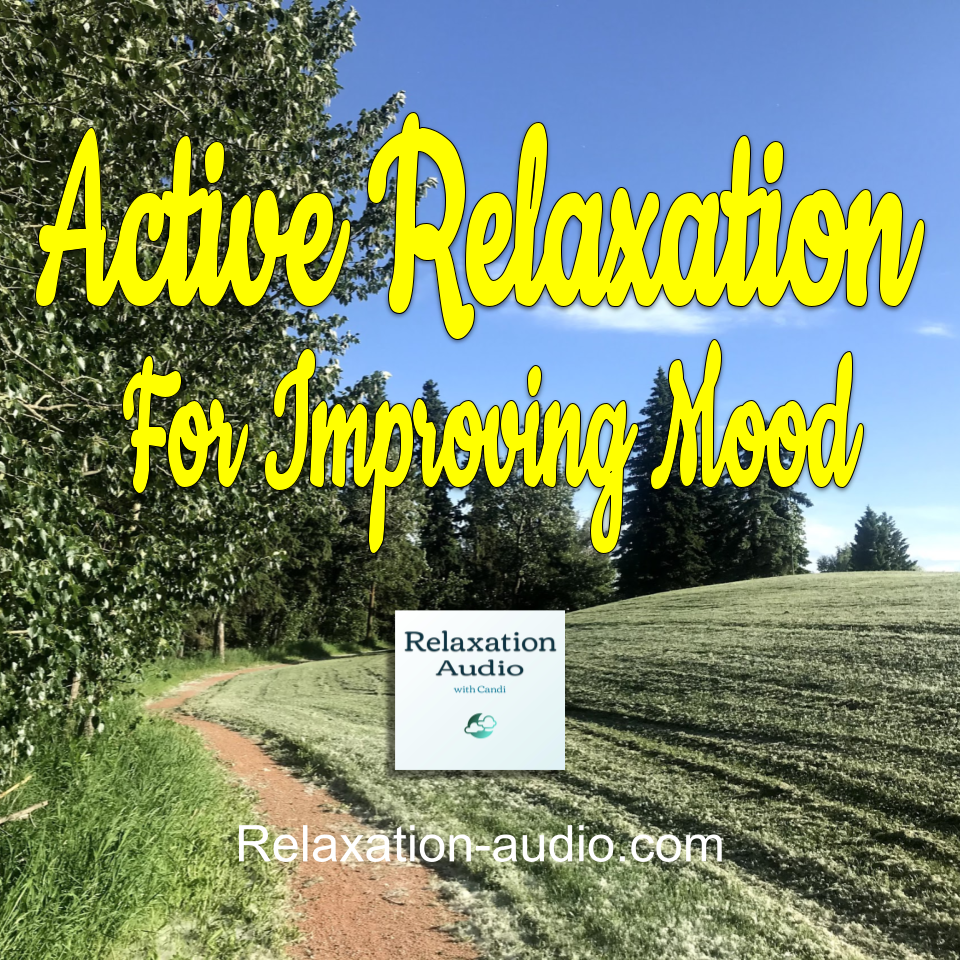 Find the Relaxation Audio with Candi podcast on iTunes, on Google Podcasts, on YouTube, at http://relaxation-audio.libsyn.com, or wherever you get podcasts.
Active Relaxation for Improving Mood Relaxation Script
Listen to your body, and avoid any movements that are uncomfortable. Increasing your heart rate is key to improving mood, so some level of exertion is needed, but make sure to only do exercises that are safe for you. Do not work to raise your heart rate if you have any medical condition that would make this unsafe.
If you have depression, anxiety, a low mood, or are feeling generally down, exercise is probably the last thing you feel like doing. This exercise is quick, so if you can commit to just a few minutes of physical activity, you will be able to do this exercise and end with peaceful relaxation. Even if you don't feel like moving, just do as much as you can by trying a few exercises. If at any point you want to stop, go ahead and take a rest, and then resume when you are able. You can do this!
Let's begin this active relaxation!
Begin by standing up. Just stand and breathe. Hold your head high, and stand tall, keeping your airway open. Take a deep breath in through your nose, and exhale slowly through your mouth.
Now reach up as you breathe in, stretching as you reach toward the sky. Lower your arms as you exhale slowly.
One more time, stretch as you breathe in, reaching up toward the sky, as high as you can. Breathe out, lowering your arms as you slowly release the air.
Keep breathing as you start to march on the spot. Continue with a steady rhythm, moving your right arm and left leg together, and your left arm and right leg together. Keep marching on the spot, getting your blood flowing faster.
(Pause)
March a little more quickly, and keep going, allowing your body to warm up as you march.
(Pause)
Now pause and place your feet flat on the floor, shoulder width apart. Do a small squat, reaching forward with your arms and bringing your shoulders forward and hips back as you bend your knees and hips.
Straighten your legs and lower your arms, standing up.
As you do another squat, remember to breathe, exhaling as you lower down into a squat.
Repeat, doing another squat, and then standing tall.
Continue to do squats like this, breathing with every movement.
(Pause)
The active relaxation continues in this video.
More Physical Relaxation Exercises