This relaxation audio is a Biblical meditation about justice. It includes meditating on the concept of justice and reading of Psalm 9.
Do you struggle with the things that are wrong in the world? Do you want to see justice for those who are oppressed? Psalm 9 is about God bringing about justice for those who have been wronged. This exercise includes meditating on the concept of justice and reading of Psalm 9 from the Open English Bible.
If you would like to request a relaxation script topic, please contact me on Facebook at facebook.com/relaxationaudio.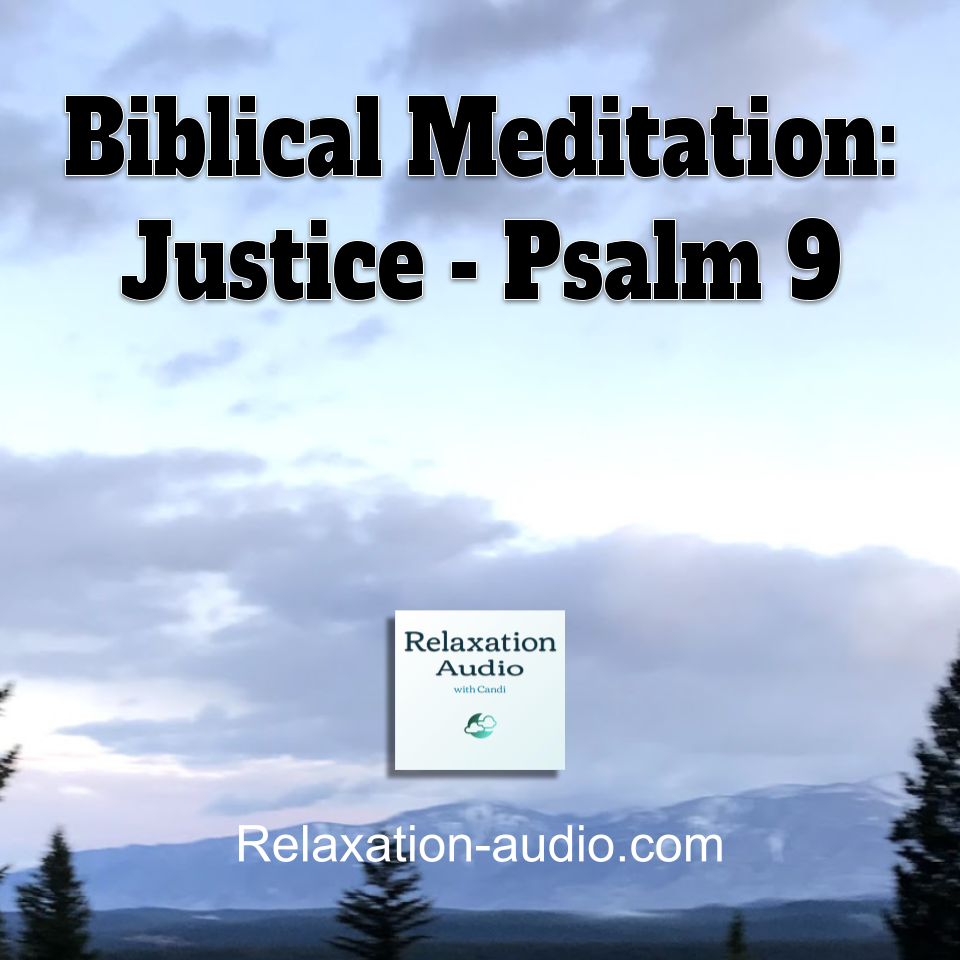 Find the Relaxation Audio with Candi podcast on iTunes, on Google Podcasts, on YouTube, at http://relaxation-audio.libsyn.com, or wherever you get podcasts.
Biblical Meditation: Justice (Psalm 9)
Start the Biblical meditation exercise by getting comfortable and taking a moment to relax.
Take a deep breath, and as you exhale, imagine letting go of the worries and distractions of your day.
Breathe in again, and slowly breathe out, preparing to focus on God's word.
Breathe slowly for a few moments as you ask God to speak to you through His word today.
(Pause)
Release any tension your body may have been holding onto. Let your muscles relax. Allow your shoulders to become loose and relaxed. Let your arms and legs go limp. Close your eyes and be fully present in this moment.
Think about the concept of justice. What does justice mean to you?
(Pause)
Consider what justice means for you personally.
Now think about what justice means on a larger scale, for everyone.
What is justice?
Meditate for a few moments, thinking about justice.
(Continued)
More Christian Relaxation Scripts